Meeting the Exacting Requirements
of the Industries We Serve
Medical
With our ISO 13485 certification, our customers in the medical device field are assured of meeting the comprehensive quality management standards that apply to their products. When they award a contract to Samax, they know exactly what is done, by whom, when, where, how, and with what materials, equipment, and documentation, to fulfill that contract. They can be sure that their requirements are understood and that all proper validation procedures have been applied throughout the production process. And they can count on receiving their order on or before the date they need it.
Aerospace and Defense
Samax has a long history of supplying machined components and assemblies to service the unique needs of leading-edge aerospace and defense companies. Our mastery of tight tolerances in high-performance materials such as titanium, stainless, exotic alloys, and high-temperature plastics, combined with our AS9100D quality system and tight manufacturing controls, enable us to meet the most formidable challenges in aerospace component manufacturing. Samax operates under NDAs and keeps all records for 10 years, and our materials are fully traceable.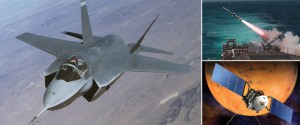 Working Together Toward a Clean Energy Future
A wide range of product development and manufacturing companies are participating in the creation of America's clean energy future. For them, the key to success is coming to market quickly with a solution that blends precision, manufacturability, and reliability. Samax's expert staff can help you each step of the way toward that goal, from prototype to full scale production. As your partner, we allow you to focus on your core competencies while we execute on ours.